Description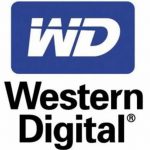 The SATA interface on this drive is usually used for consumer desktops, data backups, and other less demanding roles. 250GB (Gigabytes) capacity. Has a spindle speed of Storage Spindle Speed. It has a cache of size of 16MB (Megabytes). The form factor on this device is 3.5-inch.
This hard drive is a perfect candidate to be used as a donor part for hard drive repair and data recovery purposes. We do not recommend purchasing this hard drive for retail and regular use, since the price may not always be corresponding with current industrial "per Gigabyte" rates. This donor hard drive is priced, based on its rarity, rather than capacity or condition.
Storage unit has been completely tested and is determined fully functional. Our tests include: reading, writing, sector errors, sector timeout, and SMART check. Unit has successfully passed all tests.
Features
Data Lifeguard
SoftSeek Technology
Shock Guard Technology
IntelliSeek Technology
WhisperDrive Technology
NoTouch Ramp Load Technology
Details
Manufacturer : Western Digital Corporation
Manufacturer Part Number : WD2500AAKS
Type : Hard Disk Drive (HDD)
Sub-Type : SATA-||
Product Line : WD CAVIAR BLUE
Product Name : WD CAVIAR BLUE 250GB Hard Drive
HDD with Serial Number: WCAT1E501893
WWN: 50014EE1ACD997F7
Model: WD2500AAKS-00F0A0
LBA: 488397168
Date: 24 NOV 2009
DCM: HGRNHT2AGN
Product of: Thailand
PCB Sticker: 2061-701537-U00 09P
PCB Revision: 2060-701537-004 REV A
Specification
Drive Type : Hard Drive – Internal
Width : 4 in
Depth : 5.8 in
Height : 1 in
Hard Drive
Form Factor : 3.5″ x 1/3H
Capacity : 250 GB
Interface Type : Serial ATA-300
Buffer Size : 16 MB
Compliant Standards : S.M.A.R.T.
Performance
Drive Transfer Rate : 300 MBps (external)
Seek Time : 8.9 ms (average) / 21 ms (max)
Track-to-Track Seek Time : 2 ms
Average Latency : 4.2 ms
Spindle Speed : 7200 rpm