Description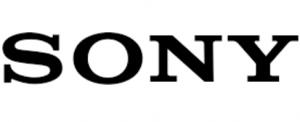 Sony Dream Machine was Sony Electronics' long-running line of clock radios. It featured a trademark "dream bar" snooze button.  One of the first clock radios, Sony Dream Machine product line was originally released way back in 1968 with an alarm and an FM and AM radio built-in. It was the innovative product of its time. This vintage product was probably produced in year 2000 however.
About this item
This attractive AM/FM clock radio makes getting up as pleasant as it can possibly be, and the sound from the 2-1/2 speaker's so clear, you may find yourself using it more and more just for listening

The 0.9 Easy-to-See LED Display takes into account those of us with myopia, whose glasses may be put away somewhere

The AM/FM tuner features AM wide band reception all those extra stations in the recently expanded AM band

FM reception ranges between 76.0 > 108MHz, and AM range is 530 > 1710kHz

Easy operation single function keys make short work of time-setting, alarm preference (radio or buzzer), and so forth

Unit is working and has been tested.
Features
Model: ICF-C211
Large LED for easy reading
Dream Bar for Snooze
FM/AM 2 bands
AC Powered
Built in external antenna for better radio reception
9V Battery Power Backup for time clock.
Made in China
Serial Number: 2c-4043493
Excellent Condition.
Vintage item.
From a non-smoking home.
Tested and in great working condition
There is some discoloration because of age.
No cracks or chips. Cord is in good condition,  no issues.
Color: Black
Item Dimensions LxWxH: 7.2 x 7.2 x 2.87 inches
Item Weight: 1.5 Pounds
Are Batteries Included: No
Alarm Clock: Yes
Signal Format: Digital
Brand: Sony
Style: Vintage
Link: https://www.sony.com/electronics/support/res/manuals/W000/W0004985M.pdf