Description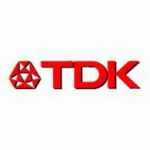 This Standard Size Audio Cassette Is Capable Of Dubbing, Archiving Vinyl, Recording Radio Talk Shows Or Capturing Almost Any Audio Source. Normal Bias For Universal Recording. Utilizes Ultra-Fine, High-Sensitivity Super Finavinx Metal Magnetic Particles To Realize Superlative Audio Fidelity And Produce High Quality. Cassette Type: Audio; Cassette Size: Standard; Grade/Quality: Normal Bias; Maximum Recording Time: 90 Minutes (45 X 2).
A fine general purpose recording tape
Normal bias recording tape is optimized for excellent voice recording for lectures, classes and dictation
Low noise surface helps provide an excellent signal-noise ratio for high-quality playback performance
Each audio cassette has a 90 minute total recording capacity or up to 45 minutes per side
Keeps America's cassette recorders sounding their best
HF High Fidelity normal bias cassettes are great for music and general recording
About
TDK was founded in 1935 to commercialize ferrite, a magnetic material. The innovation of TDK's founder created great value to the world that had not existed before. He believed strongly in the potential of ferrite and built a venture business with origins at the Tokyo Institute of Technology even though the new material's wide-ranging uses were yet to be discovered.
TDK has continued to create products with originality and a high level of value through manufacturing excellence —Monozukuri— making use of the five core technologies of materials technology starting with ferrite; process technology to maximize all of a material's properties; evaluation and simulation technology; product design technology; and production technology. Today, TDK offers its excellence in manufacturing across a range of product groups, including capacitors, inductors, transformers, sensors, actuators, magnetic heads, magnets, power supplies, batteries, and many types of electronic components and electronic devices.
TDK has more than 200 sites in over 30 countries and regions around the world, with more than 100,000 employees. About 90% of those employees work at sites outside of Japan, and the rich diversity of our personnel is one of TDK's greatest strengths. We will leverage that strength in our use of global human resources and global governance systems to ensure the success of our growth strategy.