Description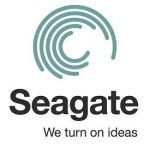 This drive is manufactured by Seagate for OEM distribution. ST3120215AS . The SATA interface on this drive is usually used for consumer desktops and data backups, rather than servers. The capacity of this storage device is 250GB (Gigabytes). The spindle speed is 7200 RPM (Revolutions Per Minute). The size of the cache is 8MB (Megabytes). This device has a form factor that is 3.5-inch.
Features
All storage drives are DoD-wiped
All storage drives are scanned and confirmed to have no bad sectors
Drivers
Device drivers can also be found at the manufacturer's website and are available for download.
Condition
These items have been refurbished
Refurbished items have been cleaned, tested, and confirmed to be fully functional
These items may have minor blemishes on their housings which cannot be removed during the refurbishing process
From a Pet and smoke free home
Model
Brand: Seagate
Model: ST3160815AS
Packaging: Bare Drive
Manfacturer: Seagate
Model: 7200.10
Storage Capacity: 250GB
Connection Interface: SATA
Alternative Part Number(s): ST3250410AS
S/N: 9RY3R57G
P/N: 9EU142-310
Firmware: 4.AAA
Date code: 09362
Site Code: TK
Made in:  Thailand
Performance
Interface: SATA 3.0Gb/s
Capacity: 250GB
RPM: 7200 RPM
Cache: 8MB
Average Latency: 4.16ms
Dimensions
About Seagate
Seagate Technology is a public limited company and is a provider of electronic data storage technology and solutions. They're stock symbol has been 'STX' since 2002. Their headquarters operate from California. Seagate's net income for 2019 Q1 was $1.09 billion. They have a French subsidiary computer hardware company called LaCie.