Description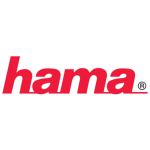 Without a doubt the best ever made. I looked for weeks trying to find a bracket with all the bells and whistles, and here's what makes this superior. No flimsy stamped steel, this is solid, sturdy and lightweight. The bottom rubberized base actually slides in and out on a double aluminum rail to accommodate any size with plug-ins, etc. Top of the handle has a double flash bracket. My favorite feature is the nylon hand grip, this is spring tensioned, so when you flip the lever on the bottom of the handle, it allows the strap to feed out to fit any size hand that snugs the handle tight in your hand, when you flip the lever closed, it locks it. No way your camera is going to slip free–no other bracket has the feature, even a flip flash bracket that costs a 150 bucks, I had one but like this better.

Trick out your camera rig to the max. Professional quality, compact. I am changing out camera types and going with a high end point and shoot that will be much more easier to carry throughout Europe than a bag full of lenses, flash, etc. to something I can put in a shirt pocket as opposed to having a extra backpack to lug around.

For all flash units, lights, synchro-mats and tilt heads with a standard accessory shoe

Helps to prevents the effect of "red eye" as the flash comes from another angle and not directly from near the lens as this would be the case without a flash bracket

Easy to use: the camera and flash unit are compactly attached to the flash bracket that ensures optimal weight shift for portrait shots

With a hand strap for a secure hold

Being foldable and compact, the bracket is ultra portable
Product description
A folding bracket that screws into the tripod bush underneath your camcorder/camera and extends to the side to both provide a steadying handgrip as well as an additional accessory shoe mount for lights or microphones. Size 3 x 17.5cm
Become picture perfect with this foldable angle bracket from Hama.
The bracket can be mounted onto any tripod with a A1/4 socket so you needn't worry about having to buy any new equipment to suit your bracket. The bracket can be opened up to 90º and has a sturdy hand strap to allow you to steady the camera in order to achieve a higher-quality image with less risk of disturbance through shaking and movement.
There is also an accessory shoe mount for the attachment of lights or microphones so you can get everything you want and more out of your shot, giving you professional photos at amateur prices. The bracket lets you play around with light, by having your flashgun off the centre line of the lens you can effectively reduce the affect of red-eye in your photos.
In addition, being lightweight and compact when folded, the bracket is ultra portable and can easily be slipped into a camera bag to be transported with you on the go, so you can capture stunning, professional images wherever you are. When the bracket is not in use you can easily store around your house without it taking up too much space. A must have for any photographer on the go!
Connectivity (Connection)
Thread/Connection 1/4″ (6.4 mm)
Tripod Socket 6.4 mm
Size & Weight
W x H x L 3.4 x 14 x 19 cm
Physical Properties
Material Metal, Plastic Material
Model Angle-Flash-Bracket