Description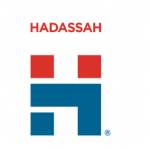 Hadassah, The Women's Zionist Organization of America, is a volunteer organization that inspires a passion for and commitment to the land, the people, and the future of Israel. Through education, advocacy, and youth development, and its support of medical care and research at Hadassah Medical Organization, Hadassah enhances the health and lives of people in Israel, the United States and worldwide.
At Hadassah, we have the power to heal our world. For us, that means bringing healing — in every sense of the word — where it's needed most, in the US, Israel and around the world. Every day. As volunteers. As philanthropists. As changemakers.
Features
Material: Made of Polyester lining lightweight water resistant nylon oxford with classic zippers, smooth and easy to open and close.

Multifunctional Structure:Exterior:2 side pockets,3 front zipped pockets,1 back zipper pocket;Interior:2 zipper pocket and two open pocket.

This bag fit in quite a bit of paperwork loose items (cords, phone, planners, pens),the number of pockets make it easy to compartmentalize things you need to access quickly and readily without pulling everything out to get at it.

Multi-Functional crossbody bag: Fashionable style, can be used as a handbag, shoulder bag or crossbody bag with a variety of storage options & organization features, ideal for travel, shopping, and diaper bag for parents.

Brand new. Mint condition. Never used.
Smooth Zipper
Heavy Duty Zippers, Sturdy and Strong- The zipper has been upgraded and reinforced, made of excellent quality material ensure extra strength & reliability, not easy to break.
The New Zipper Feature: In the middle of the zipper track, swipe back and forth once for normal use.
Water Resistant
Water Resistant – Don't worry about wetting the items of the bag if splashing water on the surface of the bag.
Scratch resistant
Durable Material – Last Long-Nylon is a sturdy material, Scratch resistant, resistant to abrasion and fire-retardant.
Adjustable Shoulder Strap
Adjustable Crossbody Strap – Comfortable and Convenient-Allows you to wear the bag on your shoulder or across your body. Durable, anti slip and not easy to split.
OUR VISION
To strengthen a connection to Israel with Hadassah leading the way, bringing healing and justice to the world.
Whether we're helping an American teen discover a passion for Israel, modeling shared society in Israel, or fighting for women's health equity in the US — our vision is all about bringing more healing and justice to our world.
OUR PROMISE
Connecting and empowering Jewish women to effect change.
How? We foster women's leadership. We lead by example. And we give individuals the tools they need to lead. We've helped shatter glass ceilings and build bridges. We've spoken out against hate and for those who couldn't speak out for themselves. We've helped bring medical breakthroughs around the globe, and been on the frontlines when terror strikes.
With their support for a women-led organization, our donors and male Associates demonstrate their faith in Hadassah's promise.
Who we are
Our passionate community is 300,000 strong with members, male Associates and supporters nationwide, all united behind our powerful mission of healing the world.
Our Work
Whether we're fighting for Holocaust and anti-hate education funding in schools, uncovering groundbreaking medical research or setting a young person on a path to success — our global impact brings healing to our world.
History
An organization that began as a small mission to provide emergency care in pre-state Israel and a women's study group in New York City has flourished over a century into a worldwide organization.