Description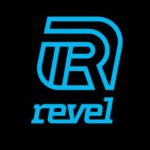 That's more than 20 minutes of free riding time.
Limited supply. Can be pulled at anytime.
Get your free $10 ride credit while supplies last.
This ride credit can be used in a couple of Metro Areas.
New York City
Bay Area
Washington DC
Miami
To get the credit follow simple procedure listed below to redeem your free ride.
Download the app for iPhone or Android.
Use my referral code "rsthnf" to sign up.
Register your Revel account
e-Verify your active Drivers License. Motorcycle license not required.
Submit your payment card information
Enjoy your free ride.