Description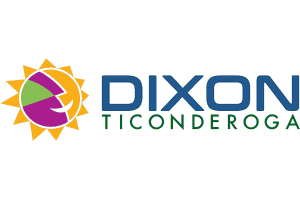 The World's Best Pencil. Trusted to deliver bold, smooth strokes – every time. The Dixon No. 2 Economy Pencil is a high-quality wood case pencil at an economical price. 100% real wood, quality graphite core, and PMA approved non-toxic.
Perfect for use in schools, homes, and businesses. Ticonderoga® has a tradition of fine quality writing instruments in the US for over 100 years. The exclusive graphite core features a proprietary formula focusing on graphite mined from carefully controlled sources to deliver extra smooth performance. Top-quality latex-free erasers remove marks completely without smudging. Premium wood harvested from responsibly managed sources provides smooth, even sharpening with minimal breakage. Teachers prefer Ticonderoga® for its dependability and craftmanship. When only the best will do, choose Ticonderoga® brand pencils.
Exclusive graphite formula provides extra smooth performance
Top quality, latex-free eraser provides easy, clean corrections
Made with premium wood from responsibly managed forests
Satin smooth finish enhances writing comfort
PMA certified non-toxic
Pack of 12
About Us
As one of America's oldest corporations, the Dixon Ticonderoga Company traces its heritage to the proponents of the American Revolution – and the very foundations of the United States. Dixon Ticonderoga is rooted in innovation and continues to embody the inventive spirit of our American visionary Joseph Dixon.
Every great work of art, innovation or idea started with a vision and a blank sheet of paper.
At Dixon Ticonderoga Company, we enable students, thinkers and artists to transform their vision into reality. We do this because we believe creativity can change the world. This is why we produce the world's best pencil, the finest art papers, premium art supplies, craft essentials and more…to give everyone the tools and confidence to put pencil to paper, make that first brush stroke or share their ideas. Dixon Ticonderoga Company. The Catalyst of Creativity.
DIXON TICONDEROGA COMPANY IS A PROUD MEMBER OF THE F.I.L.A. GROUP.
Headquartered in Italy, F.I.L.A. is one of the largest Art and Education supply companies in the world. With a broad range of brands and thousands of products sold in every continent, F.I.L.A. is committed to the quality, safety, ease of use and ready availability for all of its products and is dedicated to real innovation, coupled with a passion for creativity and commitment. We just turned 100! Check out our anniversary video.