Description

The Presto® HeatDish® Plus parabolic electric heater uses a computer-designed parabolic reflector to focus heat. It feels three times warmer than a 1,500 watt heater, yet uses a third less energy. The HeatDish® Plus warms you directly.  You feel the heat almost instantly without first heating the room. Because the heater uses just 1000 watts, it can help save enough on electric bills to pay for itself in as little as one year.
Features:
Focuses heat where it's needed most…on you!
Infinite Switch technology: provides a virtually infinite choice of heat settings, allowing you to select with precision the level of warmth desired
Combines Tip-over switch protection with a warning buzzer that sounds if the heater is jarred or tipped while the heating element is energized.
Handy built-in cord wrap for convenient storage
Designed by Presto Engineers in Wisconsin
Manufactured in China
Feels like three times the heat of a 1500 watt convection heater. Computer-designed parabolic reflector focuses heat output, like a satellite dish concentrates TV signals, so it feels much warmer than convection heaters.
Super-concentrated heat! Warms you directly, almost instantly. No need to heat the entire room.
Handy top-mounted thermostatic control with power reset switch. Provides an infinite range of heat settings. Maintains the desired temperature automatically.
Strong steel grille guards the ceramic-insulated heating element.
Special safeguard features. Heater turns off automatically in case of accidental tip-over. Plus, a warning buzzer sounds if heater is jarred or tipped while the heating element is energized.
Cost a third less to operate than 1500 watt heaters! Because it uses just 1000 watts, it can help save enough on electric bills to pay for itself in as little as one year.
Eliminate power losses! Because it uses less power, it helps eliminate inconvenient power interruptions caused by blown fuses on overloaded circuits.
Handy built-in cord wrap for convenient storage.
Room Size:
Ideal for use in any size rooms – even open spaces.  Keeps you warm so there is no need to heat your surroundings.
Wattage Output:
1000 Watts
Heating Element:
Resistive heating element wrapped around a heat retentive ceramic cone.
Wattage Required:
120 Volts AC, 1000 Watts
Safety and Security Features:
Tip-over switch disconnects heater if tipped. In addition a warning buzzer sounds if the heater is jarred or tipped while the heating element is energized. If overheated, heater shuts off automatically. The buzzer sounds until the heater is unplugged, cooled, and the power reset button is pressed.  Red indicator light at base of heater tells you at a glance if the heater is plugged in.
Certifications: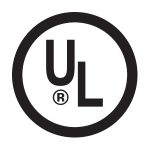 UL Listed
Dimensions:
L 16" x W 12" xH 18"
3.7 Lbs
Specifications
Brand: Presto

Color: Black

Features: Automatic Shutoff

Features: Indoor

Features: Portable

Heat Output: 1,000 Watt per Square Meter

Model: Plus Parabolic Heater

Power Source: Electric
Presto Company History
National Presto Industries, Inc. has stood the test of time! Founded in 1905 in Eau Claire, Wisconsin, it is a recognized and respected leader in the housewares and small electric appliance industry.
Over the last century, National Presto has simultaneously leveraged its timeless appeal and adapted to stay current as consumer preferences have evolved with each decade. It has a long history of creating innovative products, and successful expansion into new fields has been the result of a long-range planning and development program. It's the company's goal to continually pioneer new products that meet the needs of today's changing lifestyles, as well as deliver a wide selection of traditional appliances that reflect the quality long associated with the Presto® name.
When the company began in 1905, it designed and manufactured pressure canners (known at the time as "canner retorts") for commercial canneries. The company, originally called Northwestern Steel and Iron Works, was a major producer of fifty-gallon capacity pressure canners.  Subsequently, the company also began production of thirty-gallon canners for hotel use and soon thereafter developed ten-gallon models suitable for home canning. The company installed an aluminum foundry in 1915 for the specific purpose of manufacturing large-size pressure canners for home use.
The business rapidly grew when the U.S. Department of Agriculture determined in 1917 that pressure canning was the only safe method for canning low acid foods without the risk of food poisoning. Soon after, the company decided to cater exclusively to the needs of the home market, rather than commercial business. The company marketed its products under the trade name "National" and became one of the largest manufacturers of cast aluminum cooking utensils in the world. To more closely identify with the now famous brand, in 1929 the company name changed to National Pressure Cooker Company.
With its vast experience in manufacturing pressure canners and to more adequately meet the needs of the consumer, the company created the first saucepan-style pressure cooker in 1939 and gave it the brand name "Presto." This revolutionary pressure cooker eliminated cumbersome lug nuts and clamps and, instead, featured a rotating cover with a simple gasket sealing design that is still being used in modern day pressure cookers.
The "Presto" Pressure Cooker was introduced at the 1939 New York World's Fair. It captured the attention of homemakers everywhere for saving time, vitamins, flavors, and fuel, and the Presto® brand soon became synonymous with pressure cooking.
Consumer acceptance of the Presto® Pressure Cooker was so great, that by the end of 1941, it ranked among the largest producers of housewares dollar volume in leading stores throughout the country.
World War II brought a temporary halt to the manufacture of pressure cookers as well as other cast aluminum cooking utensils. Quick to cooperate with the war effort, the company converted nearly all of its production facilities into war work, manufacturing artillery fuzes, aerial bombs, and rocket fuzes. It became the first to manufacture rocket fuzes on a mass production scale and was also one of the first companies in the state of Wisconsin to receive the Army-Navy "E" Award, receiving five such awards during its wartime operation.
Throughout the period of World War II, the company continued to manufacture canners for the important victory garden and canning programs. Due to the short supply of aluminum, the canners were made of steel with materials provided by the War Production Board.
With victory in sight in 1945, the company resumed a portion of aluminum canner and pressure cooker production. The demand was tremendous. In an industry that included eleven other manufacturers, there were more Presto® Pressure Cookers bought by consumers than all other brands combined.
The introduction of the company's first electric appliance came in 1948 with the Presto® Vapor Steam Iron. It was an immediate hit, as it was the first steam iron to use tap water instead of costly distilled water. The Steam Iron's success led the company to increase research efforts and to develop more electric appliances.
The Presto® product line rapidly expanded in the 1950s to fulfill the growing needs of the homemaker for time-saving appliances. A new 6-quart Pressure Cooker was introduced, and the company's assortment of pressure cookers was expanded further to include lighter-weight stamped aluminum models for the young, budget-minded homemaker. A short time later, technological advances in the fabrication of stainless steel led to the introduction of a new line of stainless steel pressure cookers.
Because of its diversification into small appliances, on May 1, 1953, the company name was changed to National Presto Industries, Inc.
In 1956 National Presto introduced a ground-breaking new concept in electric cooking. It involved a complete line of fully submersible electric cooking appliances employing a removable heat control. Because the unique Control Master® heat control allowed appliances to be washed safely and completely under water, it has since become the industry standard for skillets, griddles, and comparable products.
National Presto further enhanced its industry position in 1958 by introducing the world's first automatic, submersible stainless steel coffee maker. This product brewed the same flavorful, full-bodied coffee obtainable in stove-top percolators and kept it at serving temperature.
During the 1960s and early '70s, Presto introduced many new products including the HotDogger® hot dog cooker, an electric mixer, toaster, and can opener, as well as a complete line of personal grooming aids.
On March 3, 1969, National Presto Industries, Inc. was admitted to the New York Stock Exchange, trading under the symbol NPK. It was a prestigious advancement in terms of company recognition and a mark of the integrity of its products and finances.
National Presto introduced the original PrestoBurger® hamburger cooker in 1974, capitalizing on America's appetite for its favorite food. This product was the first in a series of "mini-appliances" designed to conveniently prepare smaller servings in response to the shrinking size of American families. The success of the PrestoBurger® earned the company recognition with the "Appliance Manufacturers Pioneer Award."
The company was quick to follow with the 1976 introduction of a new concept in deep fryers. The FryBaby® electric deep fryer used just two cups of oil to quickly and easily make two servings of food, and it maintained the ideal frying temperature automatically. It was an immediate hit and led to the 1977 introduction of the larger FryDaddy® deep fryer and the family-size GranPappy® deep fryer in 1978.
Another new product innovation made 1978 a banner year for Presto. The PopCornNow® continuous corn popper was among the first poppers to use hot air instead of oil to pop the kernels.
During those years of progress in the small electric appliance field, Presto® pressure cookers continued to sell steadily, leading to the introduction of a completely redesigned and re-engineered line of pressure cookers and canners in 1978. New features included an exclusive interlock system that prevented the cover from being opened while there was pressure in the unit.
In the '80s, many consumers were demanding less fat and more fresh vegetables and fruits in their diets. National Presto responded with the introduction of the SaladShooter® electric slicer/shredder. This inventive hand-held appliance was designed to easily slice or shred vegetables and fruits as well as cheese, nuts and more into salads, tacos, pizzas, and desserts.
The SaladShooter® met with such overwhelming success that its name quickly became
 a household word throughout the country and led to the successful introduction of a larger, more powerful model, the Professional SaladShooter® electric slicer/shredder in 1990.
In 1994 the Presto tradition of innovation continued with the introduction of the PowerPop® microwave multi-popper. While microwave popcorn poppers had been on the market for years, they had a reputation for leaving unpopped kernels. This changed with the special design of the PowerPop®. 
The exclusive combination of a reflector, built into the base, and a special disposable popping cup enabled the PowerPop® to concentrate microwave energy so effectively that virtually every kernel popped.
In the summer of 2000, the company unveiled a unique new appliance for cooking one of America's favorite foods. The Pizzazz® pizza oven cooked fresh or frozen pizza in minutes with no preheating. Employing a rotating nonstick baking pan and adjustable top and bottom heating elements, consumers could cook their favorite pizza to order, with a crispier bottom crust or an extra bubbly top. This open-oven design made it easy to see when the pizza was cooked to perfection.
The ProFry™ immersion element deep fryer was introduced for the 2002 holiday season. It was designed as a smaller home version of the immersion element fryers used at fast food restaurants. This addition to the deep fryer line helped sustain National Presto's reputation as the industry's foremost deep fryer producer.
In 2005, National Presto celebrated its 100th anniversary. It takes resilience and the willingness and desire to meet the demands of the consumer to weather more than a century. During its first 100 years, National Presto produced products in many categories—everything from pressure canners to deep fryers, griddles to food processors, corn poppers to skillets, heaters to humidifiers, steam irons to hair dryers, and even an outdoor grill and golf caddy. This milestone was also a testament to the lasting reputation National Presto held within the industry as a premier producer and marketer of pressure canners and cookers.
Presto entered the dehydrator market in 2012 with a contemporary line of Dehydro™ food dehydrators that were unique to the industry. Not only were they beautifully styled, they were also easy to store. The ingenious design allowed the trays to nest inside one another when not in use, enabling them to be stored in a fraction of the space that was required for competitive products.
In 2014 the single-serve coffee craze was in full swing when Presto unveiled the non-electric MyJo® single serve coffee maker. It offered the convenience of an expensive brewer at a fraction of the price. With access to hot water or a microwave, the compact coffee brewer could go anywhere—home, work, school, even camping.
A novel solution to an age-old problem attracted media attention to National Presto in 2017 with the launch of its 6- and 8-quart traveling slow cooker line. Cleverly designed like nothing else on the market, the Nomad™ Traveling Slow Cooker features a "picnic cooler-style" shape with a swing-up handle that makes it easy to carry. The wide-profile base minimizes the possibility of tip-over, and the locking lid seals tight to ensure spill-proof transportation.
In another major event in 2017, National Presto Industries, Inc. launched the Rusoh® Eliminator® portable fire extinguisher—the first major advancement in dry chemical fire extinguisher technology in sixty years. The revolutionary product is self-serviceable and self-reloadable making it more reliable and economical than competitive extinguishers.
Predicting the needs of consumers and then fulfilling those needs through consistent product innovation and quality manufacturing has been the objective of National Presto Industries for over 100 years, and it will continue to be in the years ahead.